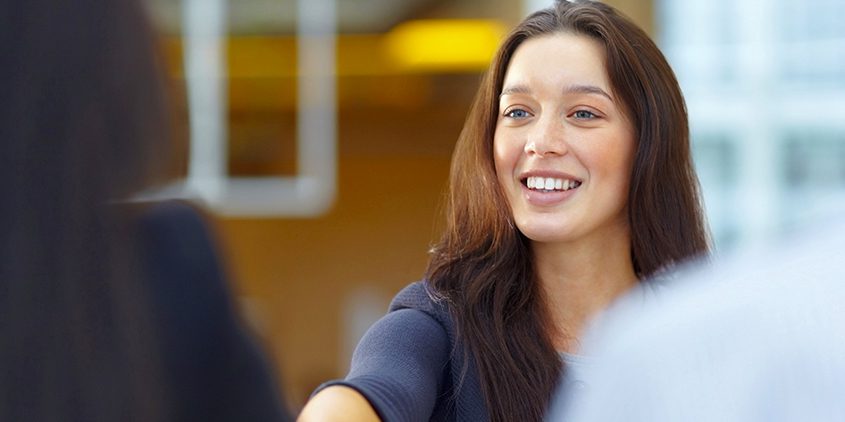 In preparing for a presentation on hiring strategies a few years back, healthcare consultant Tim Rushford gained some wisdom from the late Dr. Charles Houston – a Vermont physician and mountaineer who led the first American Karakoram expedition to K2.
And it was during a PCC Users' Conference that Rushford, who also owns PedsOne Billing Service, relayed this information to pediatricians and practice managers as part of his class, "Finding and Keeping the Right People: Making a Great Practice."
"When Dr. Houston was planning his expedition team, he was in a position to know who all the mountaineering hotshots were, but he chose people he could get along with," Rushford told attendees. "He said he wanted a team with chemistry. Not the great people, the right people."
And this strategy, employed by Dr. Houston in 1953, is similar to the message touted today by Jim Collins, a business consultant and author of the best-selling management book, "Good to Great . . . Why Some Companies Make the Leap and Others Don't." In it, Collins likens a company to a bus, advising that great companies will first get the right people on board, then decide where to drive it.
Hiring smart is the key to growth for any business, said Rushford. Employing the right people results in decreased turnover, improved performance and a growth in profits. Bringing in the best talent for the job also fosters innovation and creativity and serves to attract a flow of new applicants.
Hiring 101 – Dos and Don'ts
If your practice provides employment applications, said Rushford, use a standardized form. And when reviewing it, make sure to look for breaks in employment, check references and do background checks."
The ultimate goal of the interview, said Rushford, is to learn about the applicant's character. Focus on what she "has done," not what she "will do," and challenge her; don't permit any "I don't know" answers.
Rushford offered up the following interview questions:
Are you familiar with (the practice name)?
What do you think it takes to be a good (job title)?
If we called your previous supervisor, what would they say about you?
If you were offered the job today, would you accept it?
Finish this – "My personal motto is . . . "
Further screening techniques might include giving the candidate homework or a pre-interview test on the practice's website. It may also be wise to talk about money and benefits up front, which helps weed out certain applicants early on in the process, Rushford said.
Eliminate Do-Overs
Let's say you've completed the initial screening process and whittled down the number of eligible applicants. Remember that your office has likely already spent a lot of time and money on the hiring process, so it's critical that your final choice is based on the best information.
Common Hiring No-Nos:
Taking people and information at face value – Don't hire someone just because he says he is diligent and hard-working. Call his last employer and get the real scoop. Also, conduct a background check. The time you spend doing this could mean the difference between finding the right employee right off the bat and having to hire for the position all over again, Rushford said.
Keeping it loose and chatty – Remember, the person you're interviewing could be the employee you end up working next to, so don't spend your and the interviewee's valuable time chatting about the weather. Ask the kinds of questions that will lead you to the best candidate.
Skills Over Attributes – This one speaks directly to what Dr. Houston, the mountaineer, and author Jim Collins said about finding the "right" people, not necessarily the ones that look perfect on paper. Rushford said 67 percent of the abilities deemed essential for successful performance were linked to emotional competencies. IQ isn't always the best predictor of the best candidate for the job.
Finders Keepers
OK! Your practice has done its due diligence in searching for the right candidate. Now that you've made the hire and placed your new employee in right position, don't rest on your laurels. The right people are hard to get and will always be in demand out there in the job market.
Make sure your pediatric practice has a "wow" factor, said Rushford. It could be that you've got a fantastic technological support team, or the friendliest front office for miles around, or perhaps you're known for staff trainings that are second to none. Whatever the "wow" factor, it is often part of what attracts and keeps the applicant on staff for years to come.