PCC Complete incorporates a suite of powerful clinical tools that goes beyond typical electronic health records. PCC EHR software helps you streamline the clinical side of your practice, allowing you to be highly efficient while you focus on providing excellent care.
Our clinical workflow tools were designed in collaboration with top pediatricians, so we understand the flow of a busy clinic and the challenges you face every day in the changing healthcare environment.
Our electronic health record (EHR) software streamlines your operations and makes patient visits flow more smoothly. Intuitive and easy to use, it allows you to document seamlessly during visits so that you're less distracted and conversations can flow more easily. And it allows you to connect quickly and accurately with everyone involved — before, during, and after the visit.
Patient Engagement
Automated Patient Recall System
Secure your practice as their medical home
Keeps patients coming back in regular intervals for well visits, preventive care, and chronic care
Helps ensure a full schedule
Supports and deepens relationships with patient families
Patient Portal
My Kid's Chart brings patients closer to your practice
Secure access to medical information for families
Tracks diagnoses, medications, immunizations and appointments in real time
Easy-to-use
Mobile-friendly
Enhanced Provider-Patient Confidentiality Tool
To support patient privacy
Easily choose when and how you share data with family members and vendor partners
Insight and Information
pocketPCC Mobile App
Patient information always at your fingertips
Access patient and practice data on your mobile device
Highly secure
User-friendly and robust
PCMH Tools
Practice guidance and pre-validation
PCC includes reports and software functionality that help you meet requirements for NCQA's PCMH recognition program
PCC clients can achieve an additional 51.5 points toward PCMH recognition
AAP Pediatric Tools
Pediatric education and information at your fingertips
Licensing built into our system free of charge, to support your clinical workflow
AAP Red Book
Pediatric Care Online
Pediatric Coding Newsletter
Pediatric Protocol Templates
Bright Futures Protocols
Prescribing & Connecting
E-Prescribing
Advanced online prescription capabilities
Fast Prescription Writing: With PCC eRx, you can write a prescription in just two clicks: one click to select from your favorites, one click to submit
Smart Searching: With PCC eRx, the smart searching functionality knows when you are close enough, and lists the best options
Learning Patterns: PCC eRx will learn your habits and build lists of overall favorites, as well as favorites for specific drugs
Retail Rx History: With patient consent, you can search the last two years of reported prescription drug history
Automatic Prescriber Location: The new prescriptions interface will automatically select the location from the visit, saving time for physicians who prescribe from multiple locations
Formulary Matching: PCC eRx automatically checks to see if a patient's insurance will cover the medication prescribed by matching patient phone numbers with formulary information
EPCS Support: PCC eRx will support electronic prescribing of controlled substances
Immunizations
Direct connection to your state's registry
Quickly see upcoming recommended immunizations for each patient
Patient Charting
Custom Chart Notes
Charting designed for your workflow
Pre-designed or customized to match your workflow
Streamlines the charting process
Helps code and bill for the visit
Data-Based Growth Charts
Accurately track your patients' growth
Easy to read and share growth data during patient visits
Reliable data providers, including the CDC and WHO
Flexible Pediatric Visit Templates
Templates that provide easy flexibility
Our library of pediatric templates sets the stage for your customized EHR solution
Add a sibling visit, or create a sick visit during a well visit. It's easy to open and code extra appointments on the fly
Customize and merge templates as needed
Take advantage of PCC network protocol favorites as well as AAP Bright Futures™ templates
Customizable User Interface
Tailored for each practitioner
Supports different work styles and workflows
Every clinician in the office can modify his or her own interface for optimal efficiency
"Just want to say that the Outstanding Tasks component is saving us so much time and aggravation in completing tasks and ensuring patients are receiving follow-up care, etc. Thank you!"
D-Jo Emmel, Office Manager, Children's Health Partners, Naperville, IL
"Just want to say that the Outstanding Tasks component is saving us so much time and aggravation in completing tasks and ensuring patients are receiving follow-up care, etc. Thank you!"
D-Jo Emmel, Office Manager, Children's Health Partners, Naperville, IL
LEARN MORE ABOUT OUR SOLUTION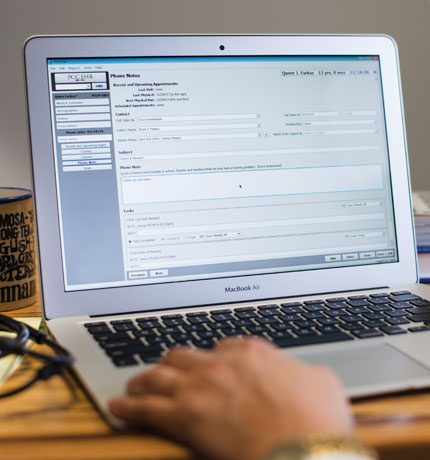 The path to managing your practice's finances, including billing, claims processing, reporting, and data analysis.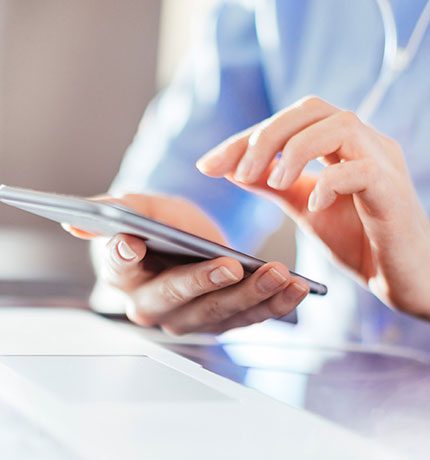 Take your practice on the go with powerful mobile tools that make life easier for you and your patient families.