The power of PCC is its people. Started in 1983 and still going strong, our team builds the tools, provides the consulting, and offers the best 24/7/365 support that allows our pediatric practices to be successful.
We employ over 75 people across the country, with our main office located in Vermont. These individuals work tirelessly to provide top-notch client support, develop software solutions, create faster networks, and teach practice management solutions to pediatric offices around the country.
As a Benefit Corporation, we align our business practices with our values, and put the needs of our clients, employees and community first. For our community, we provide ongoing support to nonprofit organizations both locally and nationally, and we have a special fondness for local performing arts and groups that promote children's health. We also believe strongly in a work-life balance within the pediatric industry, so we work hard to support our clients and our employees to get more out of work, and more out of life.
John Canning
President and Co-Founder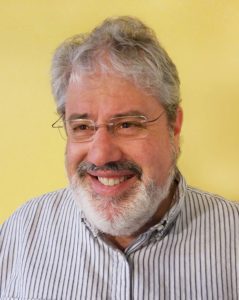 John co-founded PCC in 1983 with Jay Schuster, while still a student of Electrical and Systems Engineering at Rensselaer Polytechnic Institute. The goal was and still is to develop products that would remove the obstacles that keep pediatricians from practicing medicine.
As a visionary leader, John continually looks to the future of healthcare, anticipating what pediatricians' needs will be and developing PCC's products accordingly.
John has donated his time and expertise to building MEDSINC (Medical Evaluation and Diagnostic System for Infants, Newborns and Children), a mobile app that supports pediatric care in resource-poor countries around the globe. Read more.
When not dreaming up new features and functionality to delight PCC's clients, John is an avid supporter of many local performing arts groups.
Jay Schuster
Co-Founder
Jay co-founded PCC in 1983 with John Canning with the goal to support pediatricians practicing medicine.
He graduated from Cornell University in 1984 with an A.B. in Computer Science, cum laude, with distinction in all subjects. Initially pursuing a  Ph.D. in Computer Science at Stanford, Jay decided to leave the program in 1986 to dedicate himself to the success of PCC.
As the co-founder of PCC, Jay is strongly engaged in the product development process to support pediatricians' needs.
When not pouring his soul into his work at PCC, Jay enjoys traveling, visiting national parks, urban hiking, foreign cuisine, and reading both science fiction and science non-fiction.
Chip Hart
Director of PCC's Pediatric Solutions Consulting Group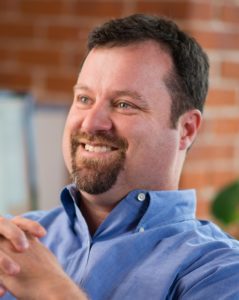 For nearly 30 years, Chip has helped hundreds of pediatricians increase their clinical and financial health through detailed pediatric consulting work as part of PCC's consulting practice. He has conducted many successful insurance contract negotiations on behalf of his clients and worked as a consultant for the American Academy of Pediatrics (AAP) and the AAP Section of Administration and Practice Management (SOAPM).
Chip leads educational seminars and consults for pediatric professionals nationwide for organizations like the AAP, state chapter AAP programs, the MGMA, and various physician and hospital organizations around the country. He also contributes articles on a variety of pediatric topics and is the author of the blog, Confessions of a Pediatric Practice Consultant.
In his spare time, he enjoys time with his wife and two boys and engages in a wide variety of sports (come play tennis with him if you're in Burlington in the summer) and innumerable distractions, from pinball to raising bees.