PCC exhibiting at the AAP National Conference & Exhibition
We help you run a smarter pediatric practice.
PCC – The Category Leader
Designated by KLAS as the Category Leader for the Ambulatory Specialty EMR segment of the 2019 Best in KLAS Software & Services Report, our top-ranked EHR is the #1 choice for independent pediatricians nationwide.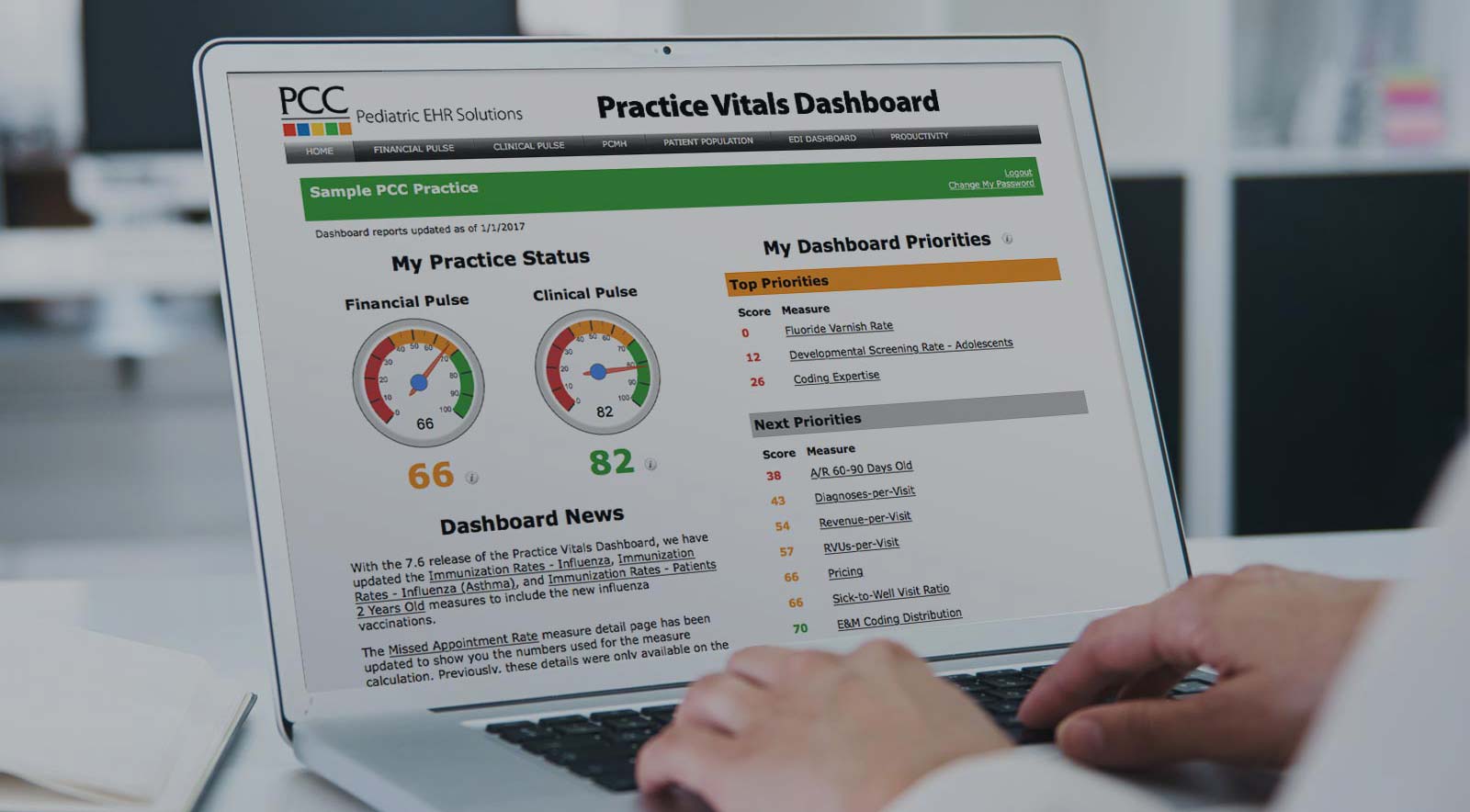 1
Instant view of your practice's financial and clinical health
2
Constant updates comparing you to your pediatric peers
3
Unique pediatric measures with full details a click away
4
Prioritize the effort to improve your practice
PEDIATRIC INDUSTRY EXPERTISE
There's a lot to factor in when making a decision this big. We'll guide you through the essentials of what it can mean to leave independent practice and become an employed pediatrician.
One in four American adults has one. Sixteen percent have two. One in ten has three and over 12% of Americans have four Adverse Childhood Experiences (ACEs). Thanks to two major studies by the CDC, researchers are beginning to more intimately understand the effect of early childhood traumas such as neglect, physical abuse, emotional abuse, or parental mental illness. We can now determine that ACEs and negative adult health and lifestyle outcomes are directly related. While research continues to better understand prevention, treatment, intervention, and care for children and adults with ACEs, there are still things your practice and community can do to prevent and care for these families -- offering treatment, education, and a sign of hope. READ MORE
Understanding key performance indicators is essential to the success of your pediatric business. Measure your practice performance against your peers and let us help you with decisions that can bring you clinical and financial success.
We are nationally recognized
for the superior customer
service, training, consulting,
and support we provide.
We are nationally recognized for the superior customer service, training, consulting, and support we provide.
You dedicate yourself to your patients.
We dedicate ourselves to you. Our solution supports you every step of the way, navigating the changing healthcare landscape. See for yourself how we help you run a smarter practice.