PCC exhibiting at the AAP National Conference & Exhibition
We help you run a smarter pediatric practice.
PCC – The Category Leader
Designated by KLAS as the Category Leader for the Ambulatory Specialty EMR segment of the 2019 Best in KLAS Software & Services Report, our top-ranked EHR is the #1 choice for independent pediatricians nationwide.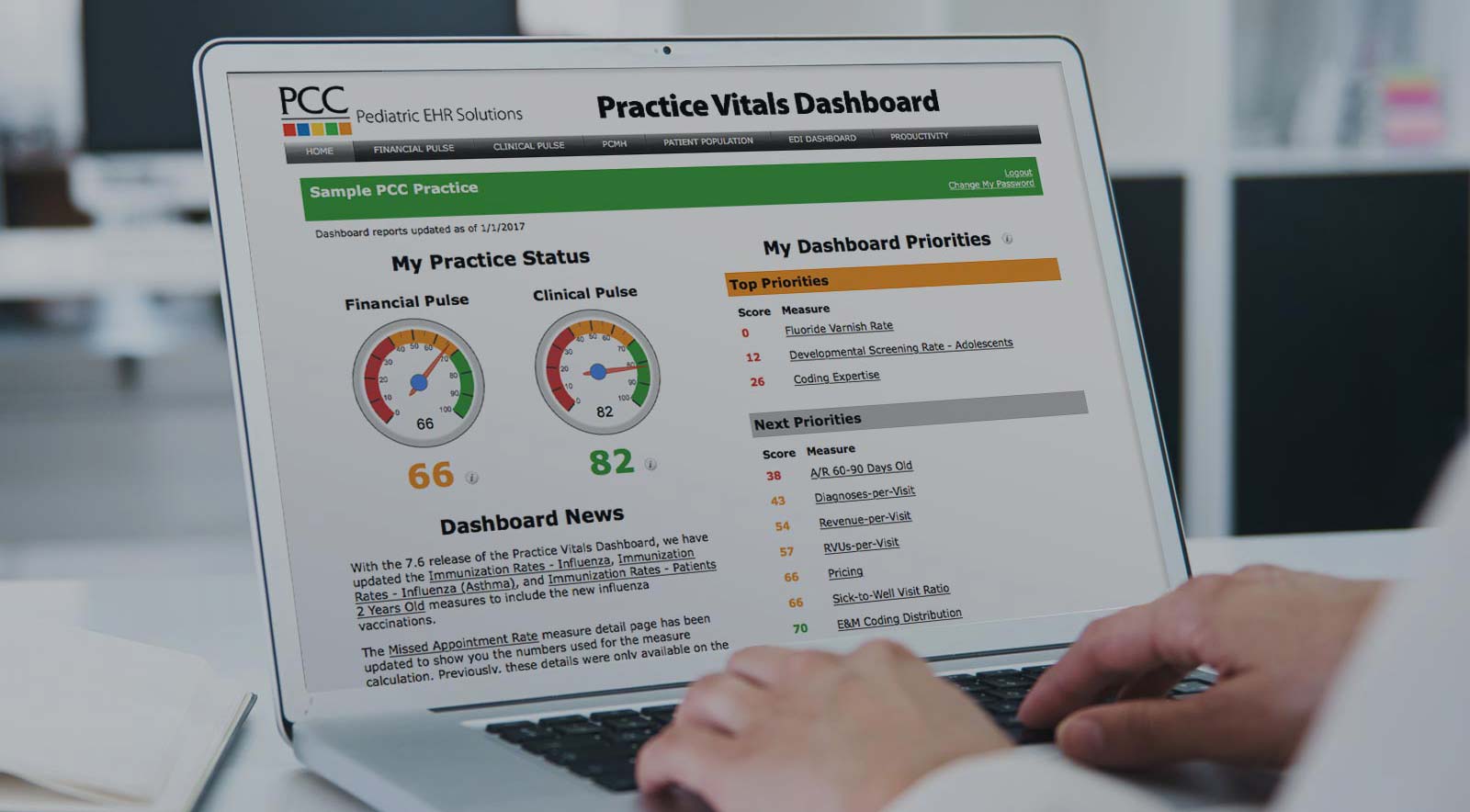 1
Instant view of your practice's financial and clinical health
2
Constant updates comparing you to your pediatric peers
3
Unique pediatric measures with full details a click away
4
Prioritize the effort to improve your practice
PEDIATRIC INDUSTRY EXPERTISE
There's a lot to factor in when making a decision this big. We'll guide you through the essentials of what it can mean to leave independent practice and become an employed pediatrician.
Fortnite, TikTok, Red Dead Redemption, Snapchat, and Youtube — these are just a handful of the games and apps parents are concerned their kids are spending too much of their time using. But does regular or even constant media use denote an addictive disorder? Counseling kids, teens, and families on appropriate media use is fraught with ideas of screen time, "sharenting," and the appropriate time to get a cell phone. While the role of media in kids' lives is constantly changing and most rules on media use are set individually by parents, pediatricians can have helpful roles in facilitating meaningful media use for the next generation. Here are some tips to clear the confusion and help you counsel families into healthy lives online and off. READ MORE
Understanding key performance indicators is essential to the success of your pediatric business. Measure your practice performance against your peers and let us help you with decisions that can bring you clinical and financial success.
We are nationally recognized
for the superior customer
service, training, consulting,
and support we provide.
We are nationally recognized for the superior customer service, training, consulting, and support we provide.
You dedicate yourself to your patients.
We dedicate ourselves to you. Our solution supports you every step of the way, navigating the changing healthcare landscape. See for yourself how we help you run a smarter practice.